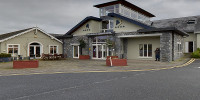 http://www.horseandjockeyhotel.com
The Horse & Jockey Hotel
The Horse & Jockey Hotel is a family run 4* hotel located near Thurles in the heartland of Co. Tipperary mid-way between the cities of Cork & Dublin.The hotel, which gave the Tipperary village it's name, is steeped in history & has been continuously trading for 250 years. It stands at one of the great traditional crossroads of Ireland and is only 1.5 hours from all major cities.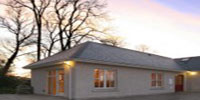 http://www.harleypark.ie
The Welcome lodge at Harley Park House
Self Catering The Welcome Lodge is a charming 4 Star Self-Catering accommodation located on the Tipperary / Kilkenny border in the beautiful South East of Ireland. This beautifully restored and extended gatelodge to 18th century listed residence 'Harleypark House' in tranquil parkland setting provides very comfortable spacious accommodation for a relaxing holiday and touring base. Welcome Pack with home baking will greet you on arrival.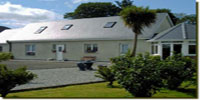 http://www.kings-river.com/
Kings River Cottage
A charming & tastefully furnished self catering tourist holiday cottage situated in the heart of South Tipperary's rolling countryside, Aoibhinn Ri (Kings River) is ideally located for touring or simply unwinding in peaceful solitude. Enjoy a game of tennis, take a walk or cycle, go fishing, research your family roots and much more! Tel: 052 9154484