Aglish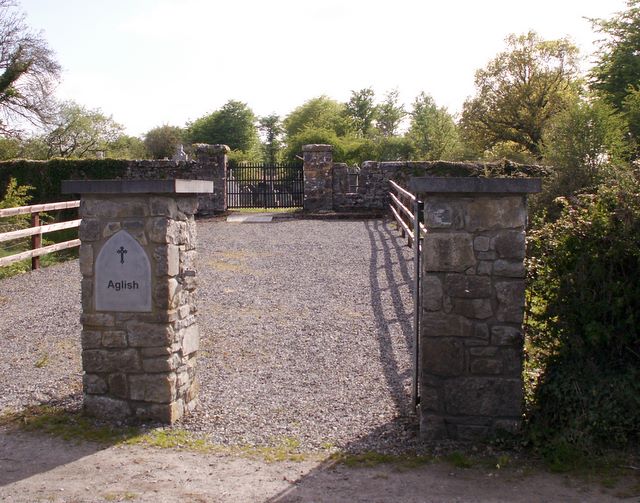 Entrance to Aglish Cemetery, Graigueheeshia, Gortnahoe, Thurles
Aglish Graveyard, Graigahessha Td., Kilcooly Pro, 43/10, S 306588, T1043-03001, 10/1997
Location  Graigahessha is situated in the east of the study area on the well drained northern lowlands. Graigahesssha graveyard is situated 1.83km north-west of Kilcooly Abbey (31) and 2.5km north of Grange (25). Graigahessha (Aglish) site is at an altitude of 150 metres on level ground. The site is adjacent to a road and the demesne wall of Kilcooly estate.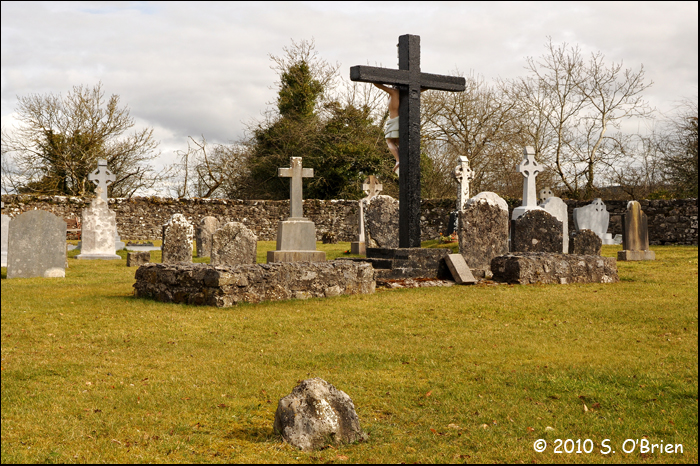 History The townland of Graigahessha was recorded as a parcel of the rectory of Kilcooly in 1540 when Kilcooly abbey was dissolved (Extents Ire. Mon. Possessions, 324). There is no historical mention of a graveyard or church in Graigahessha.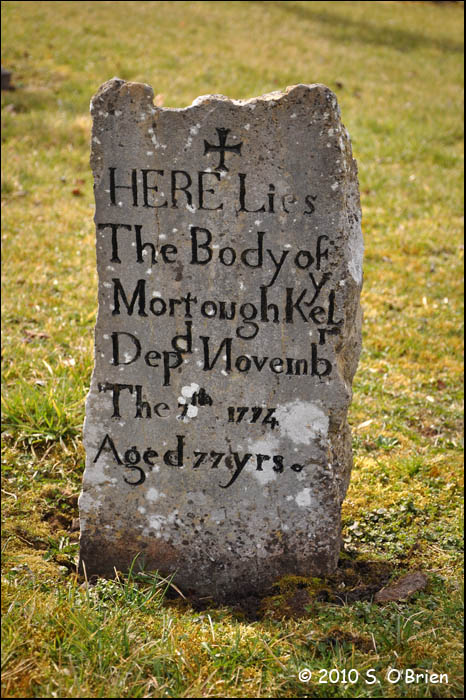 Description The church site in the townland of Graigahessha is a site called Aglish on the OS maps. The site consists of a circular raised area surrounded by a water filled ditch which in tum is surrounded by a raised bank and another wet area which in places has standing water. The whole site is just outside the nineteenth century demesne wall of Kilcooly Abbey. The grave yard is reached by a cement path from the main road which reaches the interior over a short causeway. Nothing remains of a church but the grave yard is still in use. The grave yard has recently been cleaned and low short masonry walls built on either side of a modem crucifix. The wall surrounding the grave yard also appears to be modem.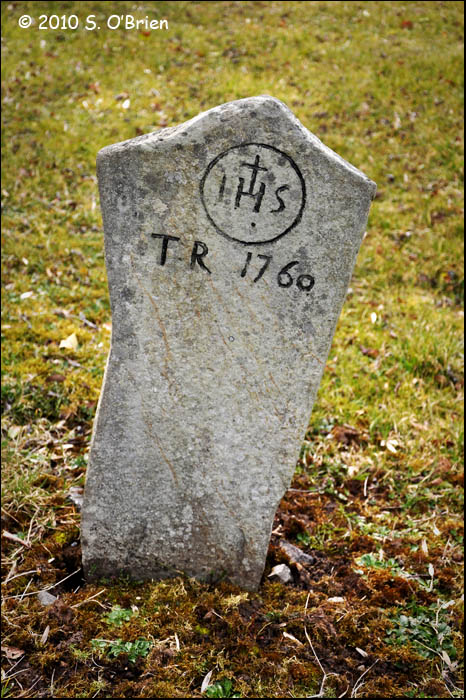 Comment Graigahesshal Aglish graveyard is unusual with its concentric water filled ditches. The shape of the site suggests an Early Medieval origins, possibly a church site of a reused secular site.