Ballinalacken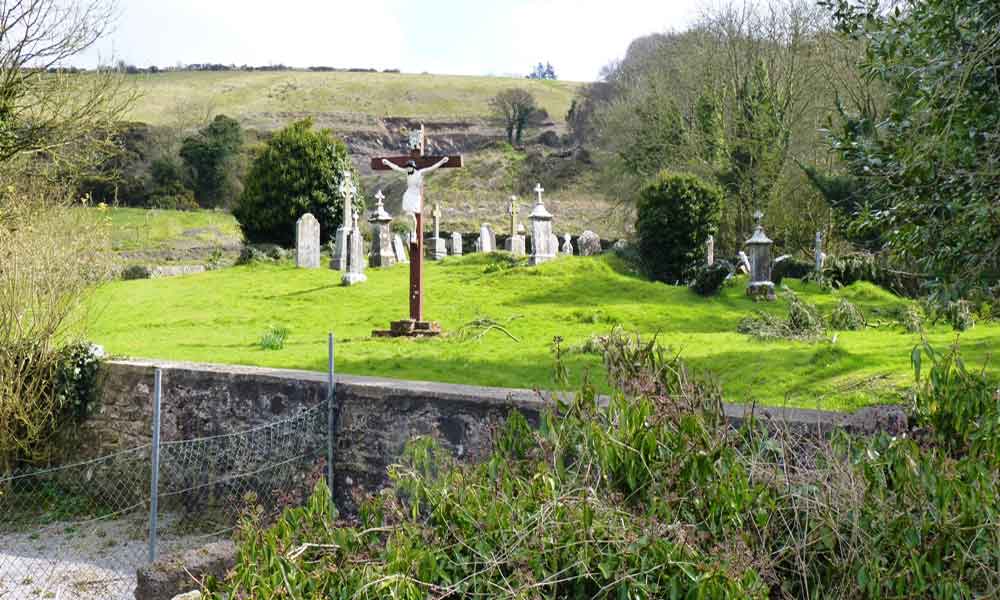 The only upstanding remains of Ballinalacken church are a portion of the east wall and the south west corner with the bottom courses of portions of the west and south walls. The church was built of uncoursed roughly faced stone. The folklore associated with St Patricks well tells how the Saint drank water from this well on his way to convert King Aengus of Cashel to Christianity circa 440AD
Ballinalacken, near Glengoole, Thurles, Co. Tipperary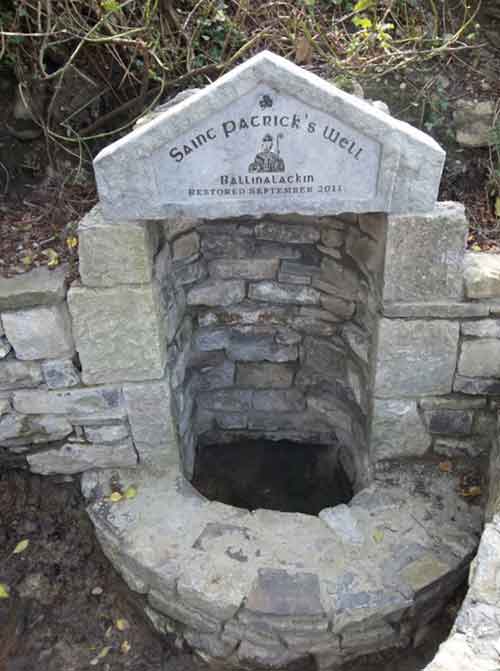 The Settlement and Architecture of Later Medieval – Slieveardagh, County Tipperary. Richard Clutterbuck – Volume II
This thesis is presented in fulfilment of the regulations for the degree of M.Uttin Archaeology, University College Dublin. – Supervisors: Prof. Barry Raftery, Dr. Tadhg O'Keeffe, Dr. Muiris 0'Sullivan, August 1998, Ballinalacken Church, Glengoole South Td., Kilcooly Pr. 48/l6, S 242 508, Tl 048-0420 I, 10/1997
Location Glengoole South is situated in the mid west of the study area straddling the escarpment from the hills to the northern lowlands .   This was a detached part of the parish of Kilcooly, 8.4km south west of Kilcooly Abbey (31). The church is sited at an altitude of 150 metres at the mouth of a small stream valley in the escarpment. Glengoole South or Ballinalacken church (1) and its associated grave-yard are sited on a level platform in generally sloping ground. The site is adjacent to the main road which skirts the escarpment and is also adjacent to a small stream from the escarpment.
History At the close of the fifteenth century a Papal mandate recorded that Dermot Obagay held the vicarage of Ballinalacken Church for a number of years before 1491 after which the vicarage was given to Gerald Whyte.
 Ballinalacken church was then valued at 12 marks per annum (Cal. Papal Regis. xiii, 395-396). The vicarage of St. Mary's church Ballinalacken was recorded as being absent in 1507 (Cal. Papal Regis. xiii, 505). The church again appears in 1540 at the dissolution of Kilcooly Abbey when it is recorded as the rectory or chapel of Ballinalacken which owed a portion of its tithes of grain and church altarage income to Kilcooly Abbey. The church was worth six pounds but had been reduced to 60 shillings after rebellions by the Cavanaghs and other Irish (Extents Ire. Mon. Possession, 323).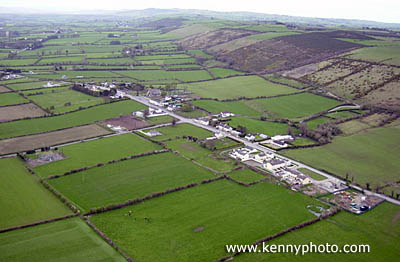 Northern escarpment with a view of `Glengoole village
 Description: Glengoole South church will be referred from here on as Ballinalacken Church.  No diagnostic remains of the original church survive with the possible exception of two curved pieces of stone in a pile of stones against the interior of the east wall which may be the remains of a window. Ballinlacken graveyard is surrounded by a modern stone wall with an access path to the main road. The grave yard is still in use and graves have been dug in the interior of the medieval church. The modern grave yard is larger then the original and extends further south east. The original grave yard is represented by a raised area within the modern graveyard. A holy well dedicated to St. Patrick is situated in the next field to the south of the site across the stream, although it does not appear to be still in use.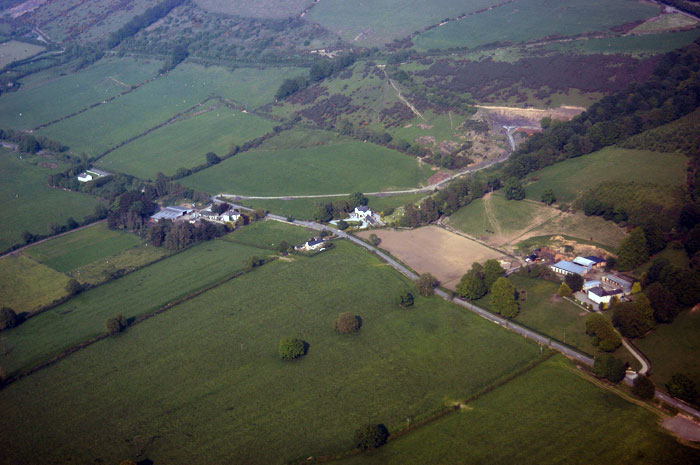 Comment: Ballinalacken church was a chapel serving the detached portion of Kilcooly Parish. The remains of the church are not datable however the historical record allows a general dating frame of the thirteenth to the fifteenth centuries. It appears to have acted as a chapel of ease for the community connected to Kilcooley Abbey.